How to Boost Confidence Before A Job Interview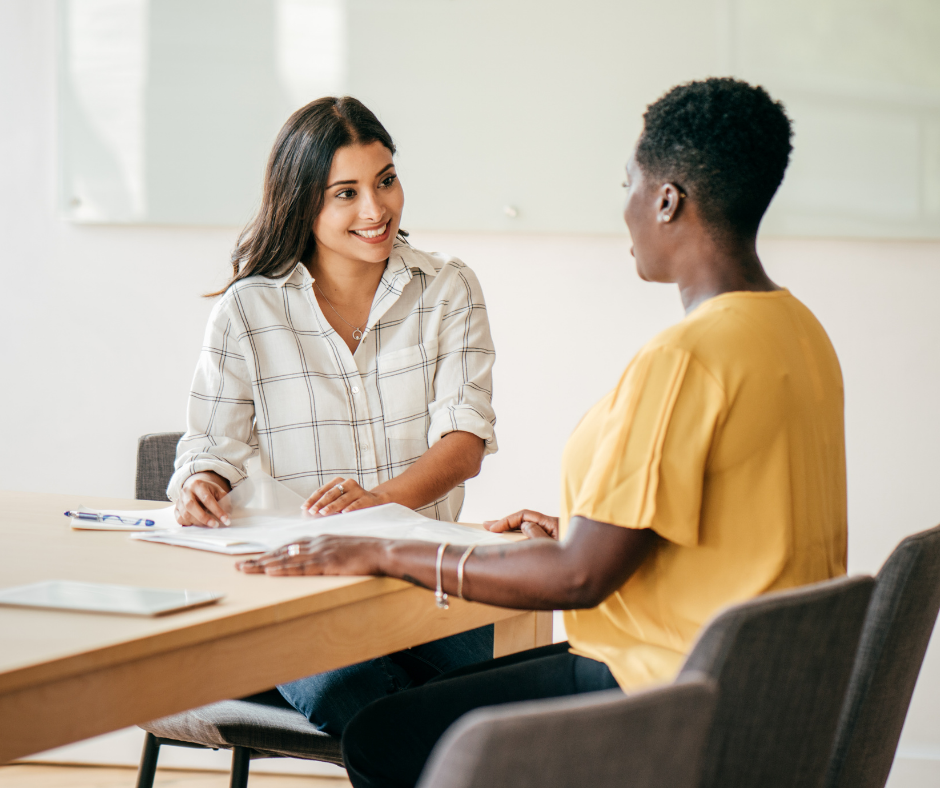 It is not easy to get invited to a job interview. It takes hiring managers, on average, six seconds to browse through a resume, rejecting hundreds of applications in the process, so you must have made a remarkable impression to have caught their eye. However, as positive this impression is, there is still one more hurdle before an actual job offer can be made – the job interview itself. Continue reading to learn how to boost confidence before a job interview.
For the employer, the job interview offers the opportunity to meet the applicant to confirm that they would be the best possible candidate for the advertised position. For you as the applicant, the job interview is the last opportunity to convince the hiring manager of why you are the only perfect candidate to be considered.
This not so easy task takes confidence to convert job opportunities into genuine job offers. Hiring managers look for confident applicants as confidence is an important indicator of their belief in their capabilities.
Why it is important to make a good impression in a job interview
The latest available reports show the average number of applications received per job post is 118. Out of the 118 candidates, only a handful are invited to interview, and only one will be selected for the job.
The selected candidate will ultimately be the one that has made the best impression on the hiring manager—demonstrating enthusiasm, positivity, confidence, warmth, and professionalism all help to create a favorable impression on recruiters.
9 Job interview confidence-boosting tips
While exciting as it may be to be invited to a job interview, the event can be paired with anxiety and nervousness. Fortunately, there are many valuable ways to feel more confident and act more confidently when interviewing for a job
Preparation, preparation, preparation
There is no getting around preparing well for an interview, especially one that counts as much as a job interview. Employers usually hire for one reason only – to solve a problem, hence the vacant position.
To improve one's chances of being hired, it is worth taking the time to research the company and the job description to pinpoint how you would be the solution to the problem. With this knowledge, you will be able to put forth a convincing argument why you are the best fit.
Aim to connect
Being successful in getting hired is as much about your skillset and qualifications as it is about you as a person. Build a connection with the hiring manager, and you are more likely to come across as likable and memorable. Showing interest in the company and position by asking questions, displaying positive body language, and listening attentively are common ways to build connections. Your resume speaks of your skills; the interview should showcase your personality.
Rehearse with a mock interview
One often-overlooked way to boost confidence for a job interview is mock interviews. Going through the motions of the mock interview can help reduce the pressure of the actual event. There are many common hiring questions and role-specific questions asked by recruiters that can be researched online. Preparing the answers to these questions and then having a friend or loved one stage an interview is an excellent to build confidence.
Dress for the occasion
A job interview is considered a formal occasion, so a smart dress code applies. The wisdom behind the refrain, dress for success, is that power dressing allows you to demonstrate your professionalism visually. There is a reason why a smart dress code can give you leverage over informal wear – it exudes confidence.
Practice deep breathing exercises
Anxiety, worry, and fear are most often the result of thinking about the past or future. One of the best and easiest ways to feel relaxed and confident is through deep breathing exercises. Breathing helps you stay present and not worry about past or future events. Deep breathing is effective for calming nerves. It also offers the brain more oxygen, which is beneficial for cognitive function, allowing you to think clearly during a job interview.
Be positive
Positive self-talk can work wonders for confidence. Many mental health experts advocate the power of repeating positive words and statements, also known as affirmations about oneself, to trick the brain into believing them. These statements must be phrased in the present tense, for example, I am calm and confident, for your subconscious to accept it as fact.
Use visualization techniques
Similar to affirmations, visualization techniques are another incredible way to boost confidence. Imagining what you are wearing, how you enter the room, greet the hiring manager, take your seat and talk confidently throughout the interview is a way of practicing how you will perform. If you can see it in your mind, you can believe it.
Mind your body language
Positive body language is a non-verbal way of indicating to a hiring manager your confidence. Sitting up straight, arms uncrossed, smiling, and maintaining eye contact are signs of positive body language suitable during a job interview. On the other hand, running your fingers through your hair, fidgeting, shaking your legs, and tapping your fingers can portray nervousness.
Arrive Early
There is some wisdom in arriving at least 15 minutes before the appointed time for your job interview. You will have a few minutes to compose yourself, calm your nerves with a few deep breaths, and remind yourself by repeating your affirmations as to why you are the best candidate.
In Conclusion
Job interviews can be nerve-wracking for the interviewee, but they don't need to be by having enough preparation and confidence.
HW Staffing Solutions is here to help your resume get to the top of the list and land you your next job interview. Apply today!