7 Tips to Help You Get Hired Fast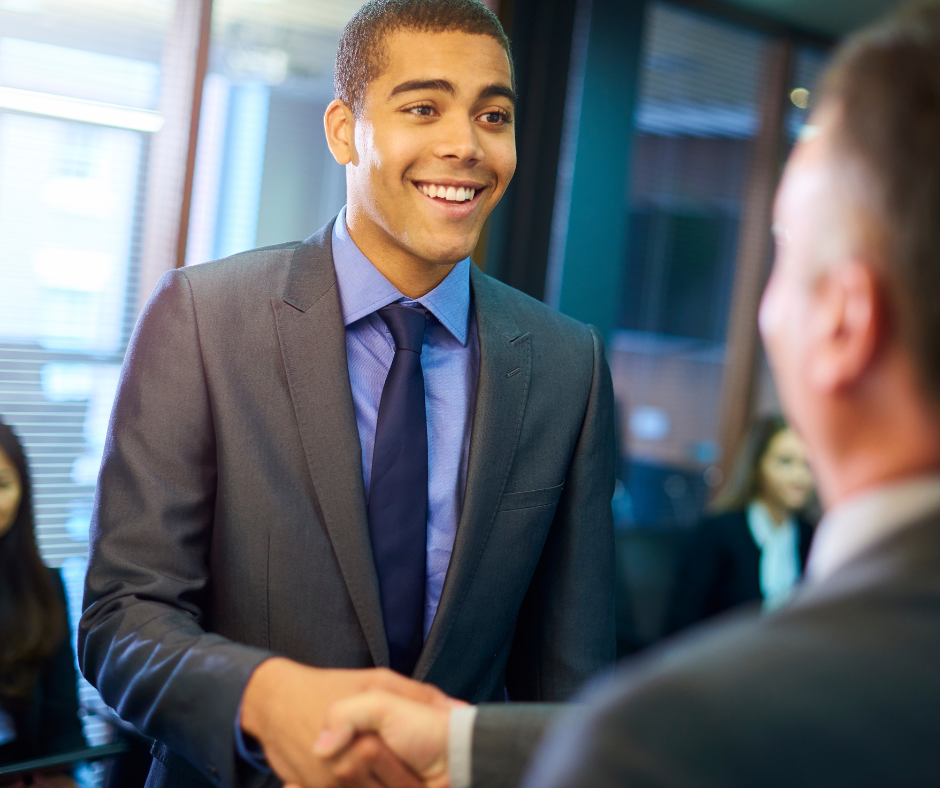 What's taking you so long to get hired?
For most job seekers, the waiting game of securing a job can be the hardest and most frustrating part. HW Staffing shares 7 Tips to Help You Get Hired Fast.
You may ask yourself, how long does it really take to get hired? It depends! The time it takes from sending out your first application to the moment you are hired can vary from weeks to months.
Multiple common factors influence the job search process and each applicant's unique situation (personality traits, soft skills, etc.). In addition, the length of a job search depends on common factors such as the type of job you are applying for, the geographic location, professional experience, the industry in which the job is in, and the search method.
However, how you search for a job can either speed up the hiring process or make it longer. Some techniques yield faster results than others. Job seekers who only use one method, for example, the online search tool, may find the process takes longer.
Sure, a great resume may help you get hired fast, but where you look, what you are looking for (entry-level, management, temporary, part-time), and how you look (self-search, network, staffing agency) all contribute to the hiring process.
If your job search is taking a considerably long time, it may be time to review your job search technique.
Want to get hired fast?
7 Job search strategies to get hired quickly
Here are a few essential tips to ensure you put your best foot forward in your search to get hired fast.
Don't wait for that dream job
Not everyone can have their first job be their dream job. It is instead the exception rather than the rule. For those who have recently graduated or changing careers, it may be more helpful to see a less-than-perfect job as a stepping-stone to something better.
Stop overthinking and apply
Many job candidates believe they should not apply for a job unless they are 100% fit. A study has found that women, more than men, would not apply for a job unless they met the stated requirements for that position.
A Hewlett Packard internal report has found that 21.6% of women respondents cited they don't apply for jobs because they didn't think they would be hired as they didn't meet all the requirements compared to 12.7% of male respondents. Yes, qualifications and experience play a role but often, hiring managers look for the "right fit" which factors in passion and soft skills.
Have a great resume
Your invitation to an interview primarily stands on your resume and cover letter. A job-specific resume emphasizes your skills, experience, and work experience – relevant details related to the job description that indicates how well suited you are to the position that needs to be filled. Therefore, using specific points in your resume and cover letter that align with the job description is suggested to show you are the right fit for this position.
Network, network, network
Not all open positions are posted on job boards or a company's website. Some companies prefer recruiting internally. So, how do you hear about these "hidden" open positions? Networking! Believe it or not, this can be as simple as putting yourself out there and talking to people, letting them know you are in the job hunt process.
This can be at a summer cookout or through your LinkedIn network. LinkedIn remains a popular professional networking site for job seekers. In fact, one research study found that 122 million candidates on LinkedIn received an invitation to interview, and 35.5 million were hired through a LinkedIn contact.
Work with a staffing agency
Staffing agencies can help speed up the process by doing the job search for you. They are up to date on which companies are hiring and which job vacancies are available. They will assess your suitability as a candidate before making the introduction, which means you have a greater chance of attracting the hiring manager's attention. In addition, many staffing agencies provide valuable support and guidance, such as interview preparation tips.
Optimize your job search online
The digital era has opened up the ways to get hired. Statistics show that 55% of hiring managers rely on career sites, and 39% use job boards as recruitment tools. While the endless possibilities of going online to find a job, it can become overwhelming if you don't narrow down your online search process. You can use automated emails and notifications to alert you to recently advertised posts. Many sites also offer resume-building tips and the opportunity to refine your job search to target only the most suitable available positions.
And lastly…
Work on yourself
The job search process can be a taxing experience: the endless routine of perusing through job ads, drafting cover letters, submitting applications, and, most exhausting of all, the waiting around for a response. We understand job seekers face many challenges trying to get hired.
We suggest practicing self-care to manage the stress of your job search. Healthy eating, good sleeping habits, and meditation can help you focus and protect your psychological well-being.
Final words of advice
To succeed in your professional journey, you must constantly evolve to the best version of yourself. Think about what you can offer your prospective employer and what you can do to improve the value you offer.
If you want to speed up your job search and get hired fast, contact us today!