Working with a Staffing Agency Post-COVID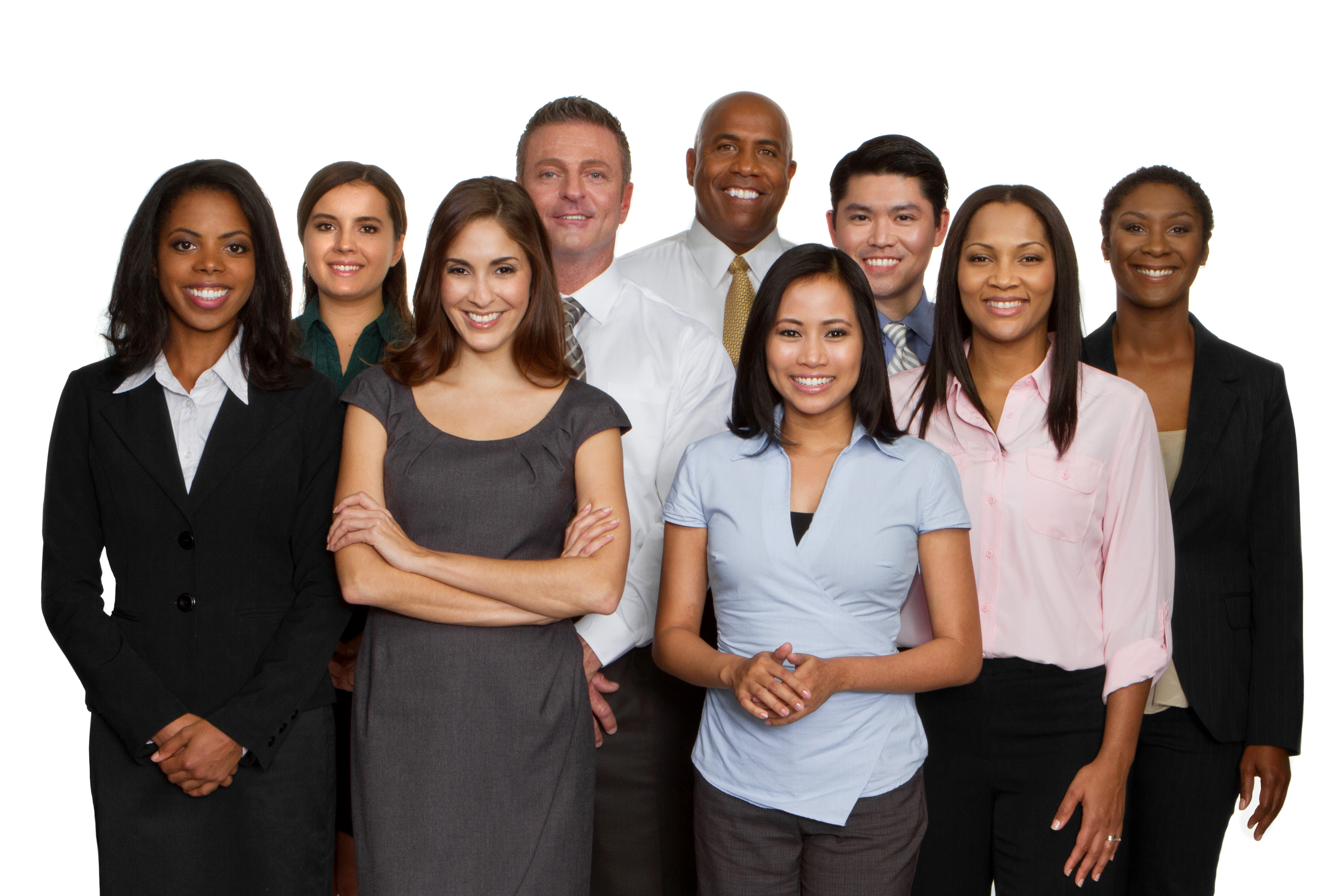 Why Work with a Staffing Agency Post-COVID? The COVID-19 pandemic and ensuing health crisis have taken the world by storm. It caught every domain off-guard, giving no one time to prepare for what was going to come. It won't be wrong to say that the job market is going through the same effects and needs to determine how to adjust to the new norms.
A recent report showed that the pandemic and financial downturn increased the number of unemployed Americans to over 14 million. This is why staffing agencies face a lot of work to match companies with the rising number of potential talent.
But what is the role of a staffing agency? Is it reliable to work with one? How does it help job seekers find the opportunities they are looking for post-COVID?
To answer the question precisely, working with a reputed hiring agency such as HW Staffing Solutions is paramount in these uncertain times.
Whether you're a new graduate or already employed but need to switch, a dependable recruiter can introduce you to jobs you may not otherwise be aware of. They can also improve your job search methods and manage applications and interviews.
If you're looking for a job or new opportunities due to increased financial concerns post-COVID, keep reading to learn why you shouldn't overlook the benefits of working with a staffing agency. But before we get into staffing agency benefits, let's quickly learn about post-COVID recruiting trends.
Post-COVID Recruiting Trends
The consequences of 2020 have irrevocably altered the world of work for not only white-collar workers but also remote workers. This is true even as more people enter the workforce. Job seekers and businesses of all stripes will have new expectations about where and how they work in the post-COVID-19 era.
Here are some hiring patterns that emerged after COVID-19.
Filling the Talent/Skills Gap
Even though so many individuals are without jobs, 87 percent of companies claim that the skill gap makes it difficult for them to fill positions.
Candidates with leadership, problem-solving, and teamwork abilities can rely on staffing firms to offer training programs and assist them in reskilling. By providing applicants with significant career and professional growth prospects, it is possible to improve candidates' chances of getting hired.
Workplace Safety
According to a recent Monster study, more than 58 percent of candidates admit that their employment search expectations have changed or shifted post-coronavirus. For instance, when considering new opportunities, safety is one of the major concerns or factors job seekers look for.
Employers and companies are also conscientious and concerned about meeting the standard safety criteria of the prospective candidates. Many employers add particular vocabulary in the posted job descriptions along the safety lines. You may find many job posts that specifically spell out their safety plans on career sites.
Besides social distancing and sanitation protocols, job seekers look for employees who allow them to return whenever they feel safe or opt for a hybrid schedule. Employers understand how they provide safety to employees and speak volumes about their company. They know that employees expect them to care for their health and well-being.
Workplace safety will remain a crucial aspect of becoming a part of any organization for people. Most candidates don't prefer working in the physical workplace if the employer doesn't take safety seriously.
Emotional Wellbeing
Though the job sector and other industries have started to adjust to the new norms, they understand that people need time to overcome the emotional damage caused by COVID-19. People have seen and experienced the loss of their loved ones, jobs, and much more. Not to mention how isolation has taken a toll on people's mental health and resulted in social mistrust.
Employers, particularly staffing agencies, have helped job seekers cope with that stress. That is to say; employers must take care of candidates' emotional needs. Job seekers will likely work for companies that demonstrate concern for their emotional and mental well-being. And that makes it one of the important post-COVID recruiting trends.
Working With a Staffing Agency – Why It's Worth It
According to Forbes, 80 percent of jobs are not on career or job boards.
If you're considering switching industries, a staffing agency works with you to explore your unique and transferable skills to help you break into new careers or work industries.
Remember that the job search process entails plenty of challenges. It can be even more challenging if you start the process after a while. Looking for the right opportunities, vetting employers, and scheduling and managing interviews may feel like a full-time job.
This is when partnering with a reliable staffing agency can help you find opportunities up to your skills. Professional recruiters play an important role in overcoming employment gaps post-COVID quits and layoffs.
In fact, there is an array of benefits of working with a reliable staffing agency post-COVID.
Streamlines Job Search
Meeting multiple job criteria isn't an easy task, especially when employers and candidates have different employment approaches. Also, when you look at different job titles, job descriptions, or postings, it gets confusing. Applying to every job opportunity you come across wastes your significant time and creates uncertainty.
That is when partnering with a reliable third-party recruiter comes in.
When you work with a staffing agency, it streamlines your job search. It can provide a roadmap to work through and find opportunities that meet your job requirements.
Partners You with a Skilled Recruiter
COVID has changed the "criteria of a stable job" for people. As said above, job seekers now look for employers who can offer workplace safety, financial and emotional well-being, and, most importantly, flexibility in work.
Working with a professional staffing agency teaches about your job goals, professional ambitions, and the kind of workplace you seek. It asks whether you enjoy the flexibility of contract work and your goals for your next position.
All these questions are essential to determine whether to find and partner with a skilled recruiter.
Provides Access to Multiple Jobs and Employers
A good staffing agency works with thousands of clients. It has skilled recruiters who take the time to get to know the clients. It doesn't put your resume on various job boards or portals but also has face-to-face conversations with hiring managers whose job openings match your skills.
A good staffing agency serves as a liaison between employers and job seekers. It identifies interested firms and helps you access numerous job openings and vacancies not available on the job sites.
As a result, you have a wider variety of job options compared to your independent job search process. That means experienced recruiting agencies have rich relationships and links throughout the country that job seekers get to build upon.
Helps With Polishing Resumes and Scheduling Interviews
Recruiters from staffing agencies can also help you prepare for a job interview, coordinate with the company to schedule an interview, and improve your resume according to the post-COVID job requirements. Helping you develop a resume is part of the staffing agency's services. The recruiters also evaluate the resume critically to ensure they know your employment goals and future objectives.
Provides On-Going Support after You Start a New Job
This may sound surprising, but your relationship with the recruiter continues even when you start the new job contract. That is to say, your recruiter provides you with ongoing support as you work with the new firm.
Once you accept the job offer, you start receiving onboarding emails. Many staffing agencies have consultant care programs to help employees settle down. It works through a portal and can guide you for things you need related to job placement, additional resources and training, and payroll benefits.
Recruiters keep in touch with you after you start a new job to ensure you're getting what you need. This gives you peace of mind and the emotional support you may need for your post-COVID job hunt.
Has No Upfront Cost
COVID has caused an inevitable financial crisis. People want better results without investing much in their job search process.
You might believe that using a staffing agency is expensive, but because they are paid only when you land a job, using their services won't save you any money. Without charging you any upfront fees, staffing companies try to find relevant and potential jobs for you.
Facilitate Temporary Staffing
Many recruitment companies help people find work on temporary staffing, a contract, or a temp-to-hire basis. This enables workers to evaluate whether a position and organization are a good fit to make a long-term commitment during a trial period of employment.
Summing Up
COVID has left upending effects that have changed recruiting trends significantly. During the uncertain period, working with a staffing agency with skilled and qualified recruiters is important to help you find the jobs you deserve.
At HW Staffing Solutions, our mission is to "Connect Great People with Great Companies." Collectively, we are revolutionizing how staffing services support the employee and client. HW Staffing jobs encompass meaningful work, a sense of purpose with career development, and a welcoming community. Our jobs inspire and reward independence. Our organizational culture of teamwork and inclusivity supports our spirit and commitment to helping people.
Together we can help people find meaningful work – we're just getting started #wearehwstaffing
Visit us at www.hwstaffing.com or search our jobs at jobs.hwstaffing.com