Say Goodbye to 2020 and Prep Your Career For 2021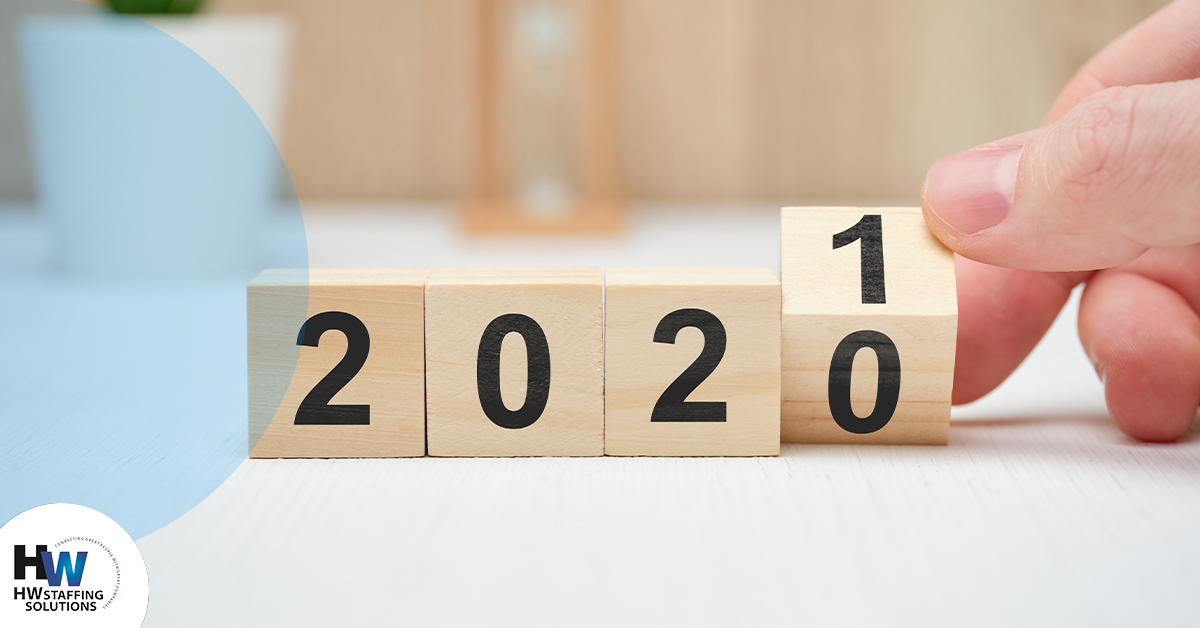 A new year means new beginnings. As we wrap up 2020, it is time to make resolutions for your career in 2021. Your plans may include adding members to your network, gaining marketable skills, getting a promotion, or finding a new job. Whatever you set out to do, continue working toward your goals so they become reality.
Here are four ways to wrap up 2020 and prepare for 2021.
Broaden Your Network
You might decide to enhance the quantity and quality of your professional connections. This may include participation in virtual networking events or deepening your current relationships. When meeting new professionals, have a 30-second summary of your work and what you hope to gain from networking. This may include seeking advice about a work issue, making connections from a certain company, or hearing about job openings in your field. If you want to enhance your connections, send articles that may be of interest to an individual. Ask questions about what they have been up to. Find out how the person has been handing the changes that 2020 brought. Share what you have been up to and how you have been handling things as well.
Gain Marketable Skills
You could decide to add to your list of marketable skills. This may happen through on-the-job training, participation in virtual learning opportunities, or taking an online class. Be sure the skills align with your current job or the one you want to switch to. Once you are able to demonstrate the skills, be sure to add them to your resume.
Plan for a Promotion
You may want to pursue a promotion. If so, write down what you have accomplished for your employer and how the company benefitted. Next, clarify your reasons for wanting to move up in the organization. Perhaps you want more responsibility or leadership opportunities. Then, set up a time to meet with your manager. During your talk, express your interest in learning the criteria to move to the next level. Work with your manager to create an action plan to develop the required skills and experience. This may include participation in training or taking on new projects. Last, set a time to follow up with your manager about your progress.
Find a New Job
Perhaps you want to begin the year with a new job. Begin by making a list of reasons you desire a change. Then, write down the type of job you want and how your knowledge, skills, and experience make you well qualified. Next, begin looking online for job openings. Also, partner with a recruiter from a staffing agency specializing in your industry. They can put you in front of hiring managers, coach you for interviews, and negotiate job offers on your behalf.
Partner with a Recruiter
When you decide to change jobs, partner with a recruiter from HW Staffing Solutions. We introduce you to hiring managers and provide you with opportunities you otherwise may not have access to. Visit our job board today!